Description
The Ulm stool was designed in 1954 by Max Bill, the first director of the Ulm School of Design, in collaboration with Hans Gugelot. The stool was to be used by the school's students and was produced in the school's joinery workshop, using donated wood. Lightweight yet sturdy, this versatile stool can be used as seating, as an occasional table or shelf, but also as a transport container, serving tray or as an additional element set on top of a table.

The Ulm stool is available in the original version of natural spruce, lacquered walnut and in the following colours on birch; apple green, sky blue, dark blue, fire red, light orange, lemon yellow and new also in black.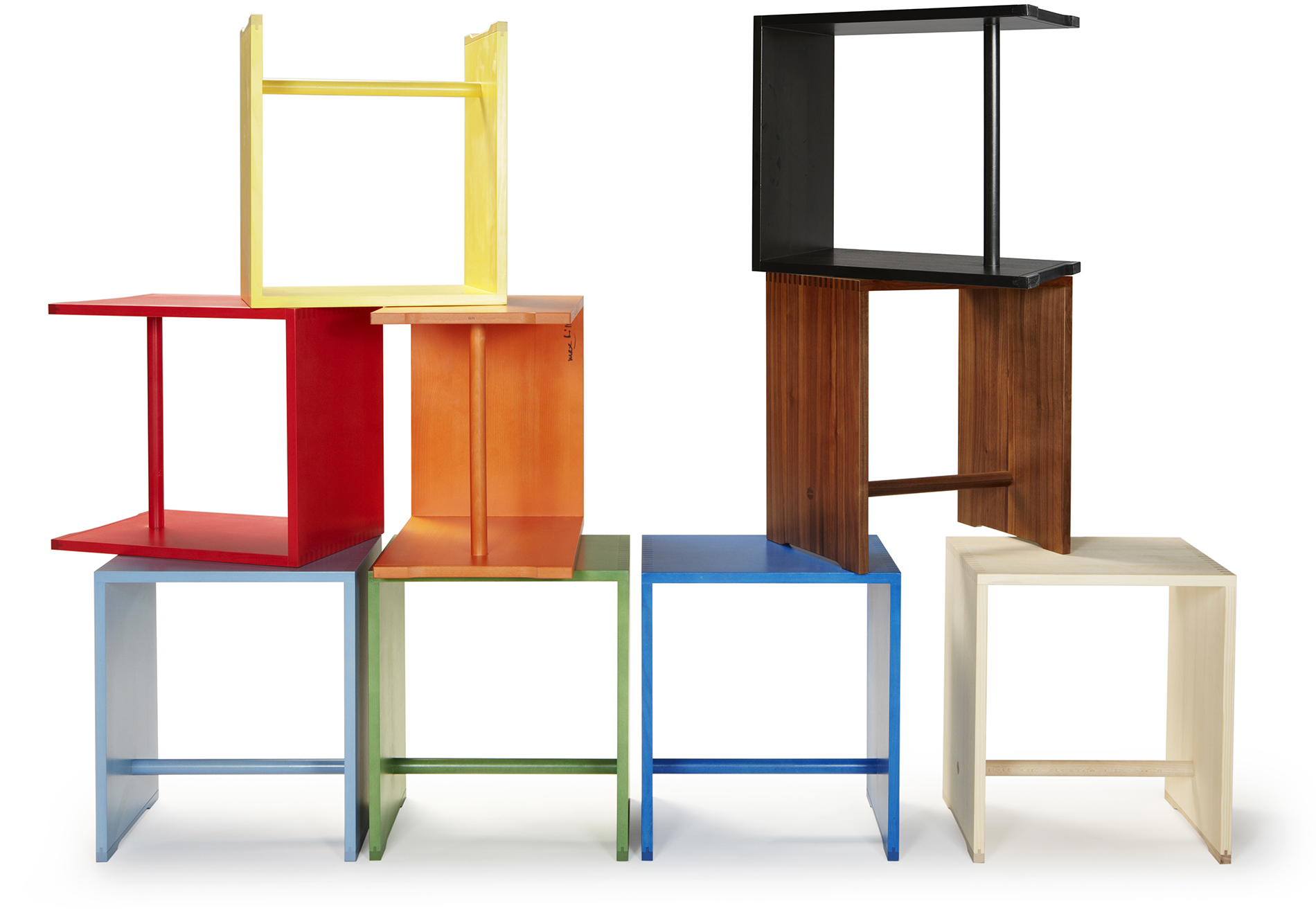 The Max Bill Collection is characterised by clarity, simplicity and mathematical precision.
Max Bill's wooden furniture is the physical expression of his belief that functionality, as well as the economy of materials and design, should be combined with meeting form-related and aesthetic demands. Bill's designs and products are based on qualities such as functionality, longevity and an economic use of materials.
For Max Bill, industrial design was of particular importance in the economic upturn during the post-war years and because of the widespread destruction left by the war: he saw industrial design as an opportunity to improve the environment with versatile products. Following the US example, the aesthetics of things were becoming important during this period. For the first time, exemplary products – most of which were 'anonymous' factory designs – were given a prominent place in the magazines. Authorities like Max Bill and Siegfried Giedion had a clear attitude: they despised any design that would only serve commercial interests and that, in so doing, would follow fashionable trends, thus fostering a throwaway mentality.
---
Material: solid natural beech and spruce wood
Dimensions Chair: 17.3" H x 15.5" W x 11.6" D
Seat Height of Chair: 17.3" H
Weight: 4.63 lbs.